Free Services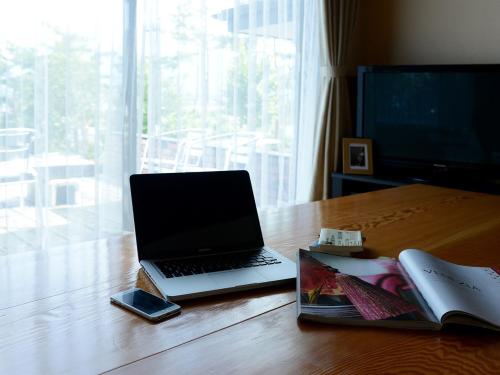 Wi-Fi Internet Service
24h Wi-Fi internet access is available in every cottage on the premises. (Please ask for more information when checking-in at the reception.)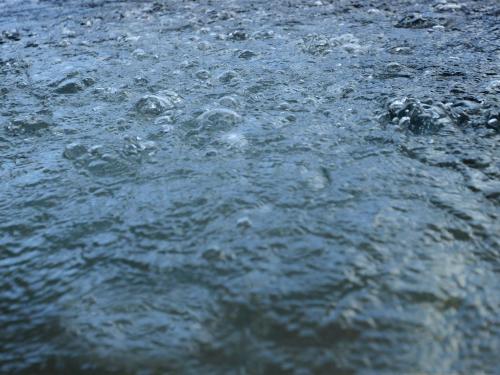 Natural spring water from the Mt. Fuji and Mt. Misaka area
In every cottage, natural springs from the Mt. Fuji and Mt. Misaka region are the source drinking water. Please enjoy the fresh natural water, very cold even in hot summer!
Rental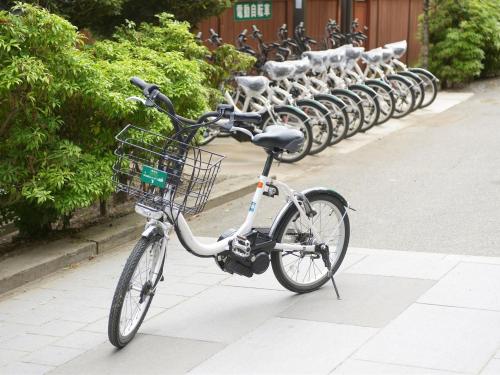 Rental Bicycles (Power Assisted)
Enjoy easy and comfortable cycling!
A total of 10 power assisted bicycles are available for rent. Ride and visit sightseeing spots and enjoy easygoing cycling!
Visitors can also use the bikes if they are still available.
Utility hours: 8:00~17:00 (subject to change according to the seasons)
Fare: JPY 1,000 / hour / bicycle + JPY 500 per additional hour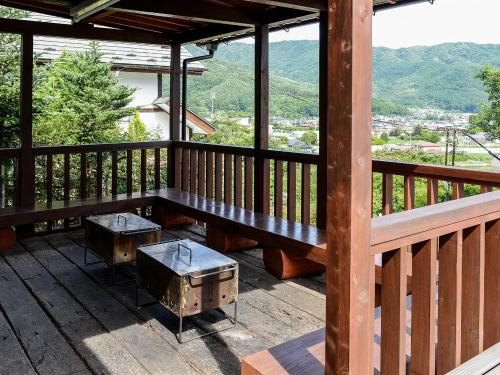 One set of BBQ tools for approx. 8 people
We ask our guests to bring foodstuffs yourselves.
Seasonings and other food items are not provided in the
cottage or BBQ house, please buy them at the shop on the
premises or at the nearby supermarkets.
*Fresh products can be purchased at the nearby supermarkets.
Our recommendation in our vicinity is "Supermarket OGINO."
*We ask our guests to not bring in your own BBQ tools.
The set includes:
(8 people) iron pans, grills, firelighters, tongs, lighters, scoops, 3kg charcoals, fans, cotton work gloves, hibashi(Japanese tongs)
Fare: JPY 3,500 / Set / Approx. 8 people (Tax exclusive)
Cuisine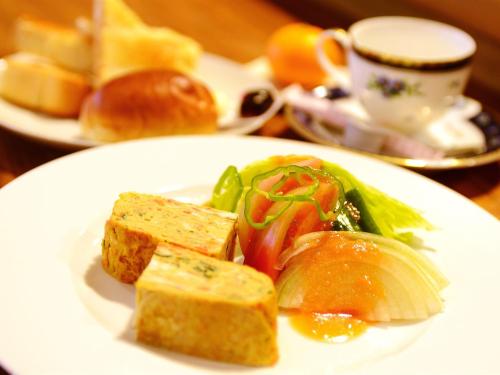 Breakfast (Option)
If you order by 20:00, freshly made breakfast will be picked up and delivered to your cottage by 8:00 the next morning!
A Set: Makunouchi Box JPY 550
B Set: Onigiri (Rice Balls) JPY 450
Breakfast at B's Cafe
JPY 700 (Tax exlusive)
Menu: Boiled egg, Toast, Yogult, Coffee etc.
Earthen Pot Set (for dinner)
Make yourselves warm with Hot Pot! Earthen Pot Set (an earthen pot, a portable gas stove, a gas cylinder) is also available. How about having a hot pot party in winter to enjoy gifts from the mountains?
*Foodstuffs are not included in the set. Guests are asked to bring foods by themselves.
The set includes: an earthen pot, a portable gas stove and a gas cylinder.
Fee: JPY 1,500 (Tax exclusive) / per set
Your lovely pets
Please inform the proeprty inadvance if you are with your beloved pets.