Cafe & Bar to Enjoy the Luxurious Time
B's cafe
Opening Hours:
19:00~23:00 (at night)
07:00~10:00 (in the morning)
Holidays: Irregular
For Delivery Service: Call extension 83
*Opening hours may change from season to season.
Coffee Made from Freshly Roasted Bean - Café
B's Cafe is located in the woods on the premises.
The cafe's master who is a big lover of Mt. Fuji and Lake Kawaguchiko makes tasty coffee from freshly roasted beans. Please enjoy the luxurious time with a carefully brewed cup of coffee in sunshine filtering through foliage and gentle breeze.
Bar - Popular Homemade Cocktails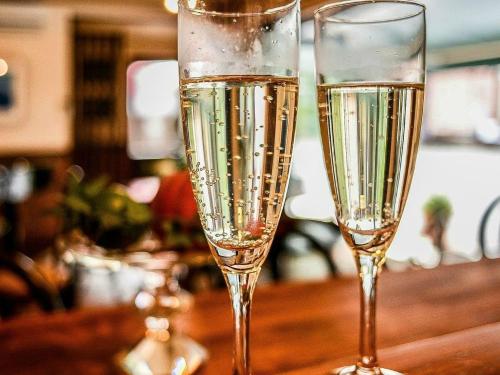 At night, why don't you visit the bar where popular original cocktails using seasonal fresh fruits are served?
You can enjoy the special time with a magnificent night view of Mt. Fuji, Lake Kawaguchiko and the starry sky.
After enjoying the hot spa, a draft beer will be very refreshing too!
Every glass of cocktail and cup of coffee is made with elaborate care by the bar's master. We kindly ask for your patience as it may take some time to serve you.
Delivery service to the cottages is also available.